Abi Swidergal found her dream job combining love for horses with her degree as an Occupational Therapy Assistant (OTA). Abi Sidereal was all about horses when she was a kid.
"I grew up riding and taking lessons and then eventually found up owning four horses, showing their magical creatures. They provided me with a sense of strength and belonging."
She was so hooked on her love for these animals, that she decided to make them her focus in college.
"Equine operations and horse management — that's all I really wanted to do. So it was the perfect fit for me at South Suburban."
Although Abi was well-educated in her field upon graduation, she felt like something was missing, so she looked into becoming an occupational therapy assistant to enhance people's life skills through therapy techniques. She chose to return to her alma mater to complete this goal.
"I decided on South Suburban because of the quality of the Occupational Therapy Assistant program there. I craved knowledge and was ready to work hard to prove myself and create a truly impressive occupational therapy assistant resume for my further career growth and development as a specialist."
Abi thought she might find a more meaningful career combining this healthcare profession with her love for horses. She was right.
"I work here at Partners for Progress Therapeutic Riding Center — through Pediatrics in Motion. I'm a certified occupational therapy assistant, and we use horses as our tool to provide our therapy. I see changes in my clients very quickly. They are bonded with the animals, there's a connection. That can't really be explained."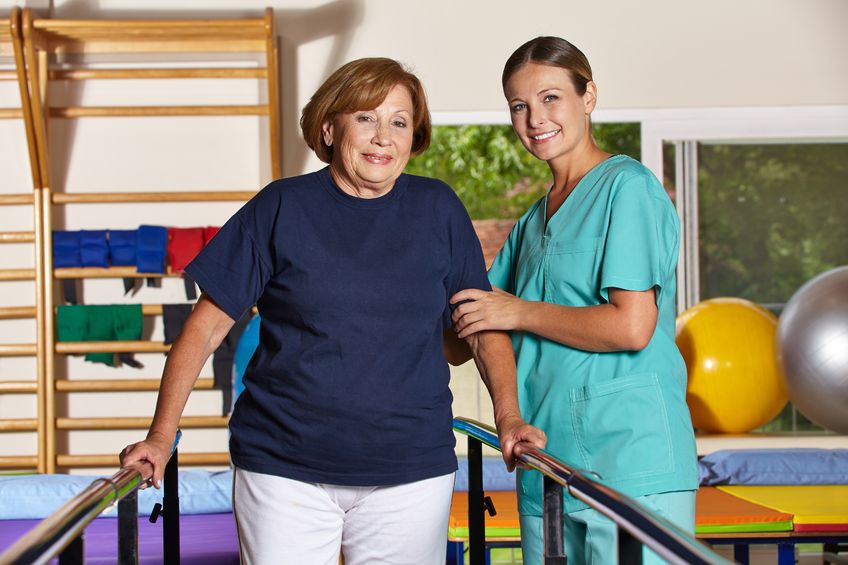 One of Abby's clients is 15 years old Charlie Sims. He has been involved with Partners for Progress since he was three. Charlie is a very vibrant young man who at the age of three and a half showed signs of developmental delay. We had him diagnosed and sort enough it came back autism — and I heard about this program. So we started him on horses, because he was so engrossed with animals. It seemed to really open him up. Charlie also gets bodywork to help with the alignment, but the horse is going to help teach his brain about moving evenly. And the changes in his posture are amazing when he sits on a horse. Every single year. That Charlie and my daughter Mary who also rides here have been in this program. They have progressed in a positive way, because they are surrounded by people who work so hard and animals who work so hard, and they've adopted that into their lives.
Charlie's parents not only credit him with the success he's earned through hard work but employees like Abi whose dedication to her craft helped their son excel with everyday life skills through the therapy she provides.
Charlie sweeps, he cleans, he helps wash the horses — it has transcended into the home life. I've explained to him: Charlie, you know, you can't just ride a horse and then walk out the door. You need to help. That horse and you need to help the people. That help you — and so that's the same thing at home.
"Charlie has a phenomenal family. It makes me feel humbled. That these families allow me to work with their children."
If it wasn't for people like Abi and these incredible horses, you would never be able to see what accomplishment some of these incredible kids can make in the world. She has a beautiful gift of being able to help with the sensory issues but also the physical issues and that's a very hard thing to do. Her horse experience, I think has been, you know, a blessing for this place. Because she understands the horse and the way it moves. So she's able to tap into that experience and use it in her therapy, and as a parent, I love seeing that.
"My degree from South Suburban in Occupational Therapy Assistant got me to where I am. I couldn't do my job without that degree, licensure and forehanded help I got from professional resume writers near me. And having my equine operations to back it up and work in this setting is a perfect match. If. You want to help people and you want to make a difference in people's lives it's a great field to be in."