At the end of November, LightAide and Perkins were featured on the CBS Boston Eye on Education segment with Paula Ebben (@PaulaEbbenWBZ). Check out the wonderful video! Thanks Marguerite Bilms and Perkins team for working so hard on testing and distributing the LightAide!
If this little video gets you interested, then guess what? You can win one of your own!!! WonderBaby.org is sponsoring a Holiday Giveaway – and one of the items is a LightAide. So rush over to the website and enter before December 17th!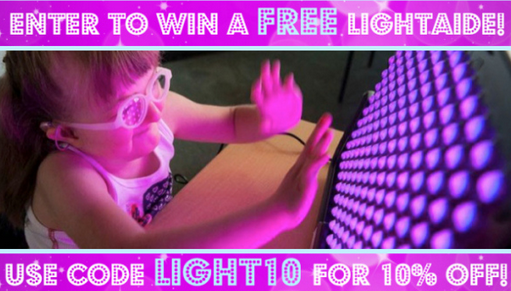 And for anyone who enters by December 17, you'll get a 10% discount on the LightAide purchased before January 15. So go go!